emerging trends
emerging practices
technology roadmap
Adopt the
right
Make the right decisions by uncovering how senior software developers at early adopter companies are adopting emerging trends.
Learn the emerging trends. Explore the use cases. Implement the best practices.
Attend in-person or online.
QCon New York international software development conference.
New York Marriott at the Brooklyn Bridge, June 13-15, 2023.
Register
In-person: $3,350 Early bird price $2,570 until March 29th
Online: $590 Early bird price $530 until May 30th
Buy your ticket now and save.
Live the QCon New York Experience
We've helped thousands of senior software engineers, software architects and tech leaders adopt the right patterns & practices for over 17 years.
Discover the tracks you will see at QCon New York
Discover what you'll learn
QCon is a great place for industry leaders to share what they've learned, techniques they've discovered, and pitfalls to avoid without an overarching sponsor presence.
Michael Villalobos
Engineering Manager @FairFinancial
Level-up on emerging software trends
Get assurance you're adopting the right patterns and practices
Innovators
Green Tech
Rust
WASM
eBPF
Machine Learning @ Edge
Scalable Configuration Managment
Infrastructure Unification
Cue Lang
Early Adopters
MLOps
Team Topologies
Staff+ Engineer Path
Service Meshes
Microfrontends
Multicloud Practices
Software Ethics
Feature Engineering
Mode Inference/Prediction
Observability Practices
Server-Driven Frontend
Decarbonizing the Grid
Operator Pattern for
Non-Clustered Resources
Patterns & Heuristics
Enabling Fast Flow
Open Policy Agent
Java 17 (LTS)
Paved Road
Early Majority
DevSecOps
DevOps in Practice
Kubernetes Strategies
Observability / Telemetry
Site Reliability Engineering
Chaos Engineering
Operating Microservices
Data Engineering
GraphQL
Go Techniques & Patterns
DevEx
Reactive
Performance
Macroservices
Serverless: Orchestration &
Choreography
Cloud Architectures
Patterns for Scale
IaC (Infrastructure as Code)
Polyglot Software Practices
Learn the emerging trends
Curated trends our Program Committee believe have the most impact in software development.
Explore the use cases
Learn how real-world practitioners are applying the tech to help you solve common problems.
Implement the best practices
Get implementable ideas to shape your projects that last beyond the conference.
I love the variety of topics. It is my annual recap of the technology industry and helps me keep up with what the industry considers modern and state of the art. And mostly I like the fact that people are open about sharing both their successes and failures.
Nikhil Mohan
Senior MTS/ Engineering @Salesforce
Curated learning set by senior software leaders
Essential topics. Emerging patterns and practices. Hand-picked speakers. Meet the QCon New York 2023 Programming Committee.
"What has always stood out for me has been QCon's commitment to its brand promises. First of all, it's focused on practitioner content. QCon conferences are all about the people that develop and work with future technologies. This starts from the Programming Committee, which comprises practitioners that are authorities in their domain."
President of C4Media, makers of InfoQ and QCon
Dio Synodinos
Learn from senior software engineers
Real-world technical talks from software leaders at early adopter companies
Domain leaders
Learn what's next from world-class leaders pushing the boundaries.
Relatable challenges
Learn how senior developers are solving the challenges you face.
Diverse perspectives
Get new ideas and perspectives across multiple domains.
Valuable lessons
Actionable insights from those working on real-world projects.
Time to connect
Intentional time built-in for you to connect with speakers and peers.
No hype
No hidden marketing. No sales pitches.
I love the QCon vibe. Everybody is down to earth and open to showing and talking about how they solve real-world complex problems. The speakers are top-notch and represent the state of the art in the industry. I like that there is no product/marketing aspect to the main tracks. I always leave QCon feeling refreshed, and eager to return to work and tackle something new!
Kerrie Clark
Architect @Capital One Finance
Watch past QCon talks
Revisit real-world technical talks from innovative software practitioners
Attend in-person. Or engage online.
Pick a learning pace that works for you.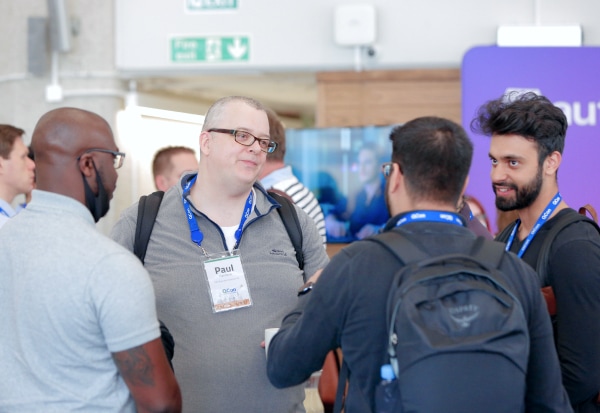 Immersive all
in-person experience
Untether yourself from your desk and daily distractions. Immerse yourself in a new learning environment with new people, new ideas, and time to reflect.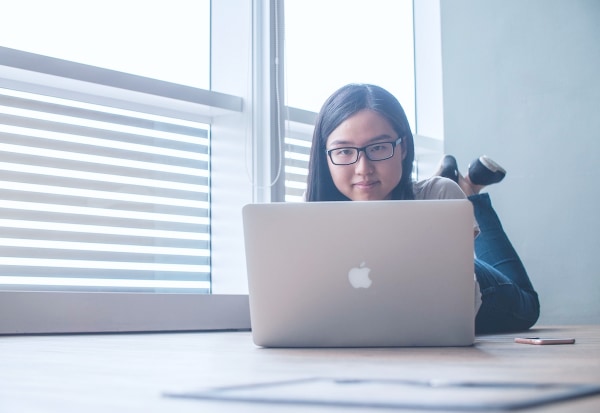 Flexible
online experience
Plan your schedule around sessions you can watch
on-demand and those you can catch up on later.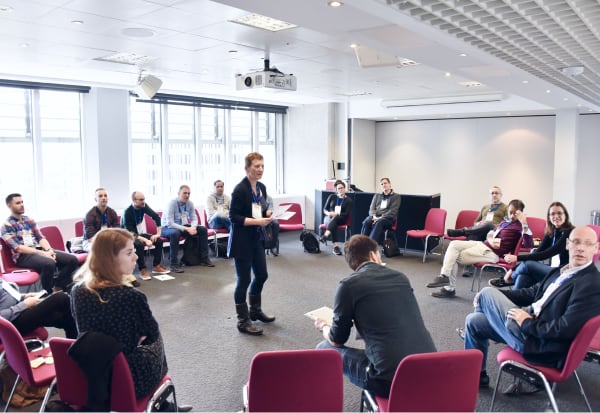 Problem-solve at
unconference sessions
Join facilitated sessions to help you work through topics and generate new ideas to current challenges.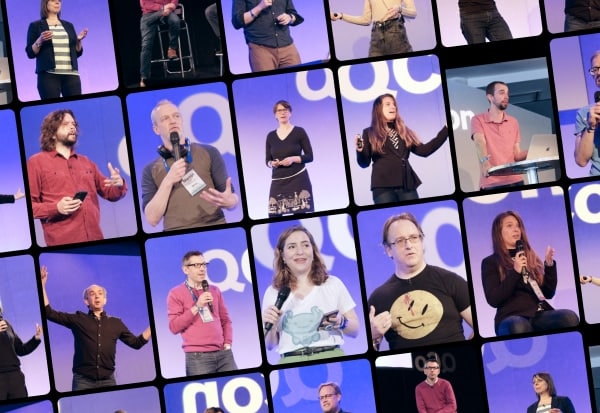 On-demand
access
Unlock the insights from 90+ inspirational talks at your own pace, as many times as you like.
Loved by senior software developers like you
See what peers say about
#QConNY
QCon is a fantastic conference that has given me a renewed excitement in leveraging new innovations, technologies, and approaches to solve the challenges faced in my day to day role.

John McCloskey, Senior Staff Software Engineer @Bazaarvoice
QCon is an experience that has had an impact on equipping me to grow as a team lead and software developer. It has impacted the direction of my journey through the world of software.

Craig Hewetson, Lead Software Engineer @VASTech
It really feels as it's from engineers for engineers instead of many commercial talks at other events where it sometimes feels like a sales pitch.

Tomeck Swinkels, DevOps Engineer @ING
QCon is a conference which creates opportunities for any developer in the world to talk to talented programmers who use leading-edge technology in their projects and are ready to communicate their experience. QCon inspires!

Alina Lapina, Senior Developer @Experis Ciber
I liked the variety of the sessions and the high caliber and diversity of the speakers. The session lengths were perfect chunks, not too long which has been a struggle at other conferences. And the app allowed for easy planning and navigation.

Tia Jackson, Software Engineer @General Dynamics
I would definitely recommend QCon, It was a life-changing experience and I would absolutely love to join again!

Shai Tal, Software Developer @Derivco
'We Care' experience
A safe place where everyone is welcome
Enforced Code of Conduct
All-Gender restroom
Prayer room
Lactation room
Quiet areas
Sessions feedback for constant improvement
Badge optimized for peer-sharing
Accessible event space
Variety of food options (vegetarian, vegan, gluten free, special diet meals)
Detailed food labels
Diversity scholarships
Community events
DEI guidelines for track hosts and speakers
All-day coffee
Flexible online experience
On-demand access for 90 days
Conference Venue
New York Marriott at the Brooklyn Bridge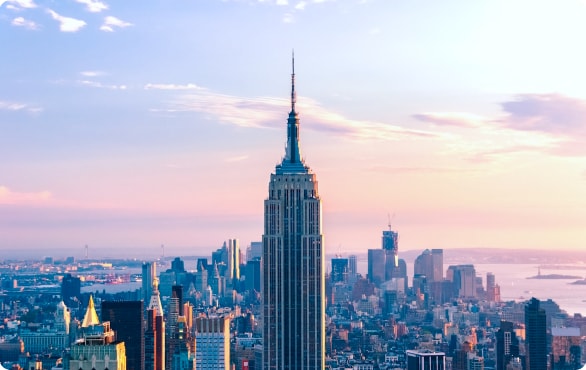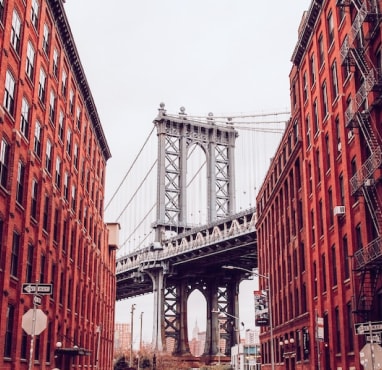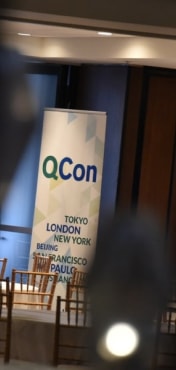 New York Marriott at the Brooklyn Bridge
Minutes from many amazing attractions, the New York Marriott at the Brooklyn Bridge is one of the most exciting hotels in Brooklyn, New York. Situated moments from the Brooklyn Bridge and close to Barclays Center and Prospect Park, the hotel provides guests with an inspired vantage point for their stay.
To learn more please visit the venue page.
Hotel
Benefit from our negotiated rates for QCon Attendees.
A reservation link will be available soon to reserve your spot. Rooms are limited and they do sell out fast, we encourage you to book your reservation early to avoid missing out.
Join Senior Software Engineers, Software Architects, and Technical Team Leads at QCon New York
QCon isn't just a software conference. It's the place where people like you come together to learn, share, and push each other to drive innovation in the software industry.
Software Architect, Technical Team Lead and Higher
Senior Developer / Lead
Engineer
Technical Team Lead
Senior Management (VP, CTO, CIO, Director)
Architect: Technical / Application (platform specific)
Enterprise Architect / Chief Architect
Architect: Solution / Systems (Integration Focused)
Technical Project Manager
QCon New York brought to you by
the makers of QCon and InfoQ
We've been helping software development teams adopt new technologies and practices for over 17 years. The driving force behind every QCon conference is our passion to accelerate the software side of human progress.
Senior software developers rely on QCon and InfoQ to keep ahead of the adoption curve. One of the main reasons senior software engineers, software architects and team leads tell us they keep coming back to QCon and InfoQ is because they trust the information provided and selected by their peers. Join a global professional engineering community and adopt the right software innovations and practices.
Unable to make QCon New York?
Take a look at:
Sign up for event updates
Hear about the latest QCon and InfoQ developments. Be the first to learn about in-person and virtual events.