Meet the QCon New York 2023 Committee Members
Our program committee members are always software leaders working on in-production projects. Get the chance to engage and network with professionals driving change and innovation inside the world's most innovative software shops.
-> ~ QCon New York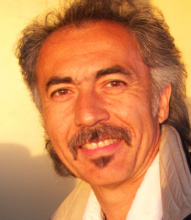 QCon New York 2023 Committee Member
Frank Greco
Senior Technology Consultant, Chairman @NYJavaSIG
Frank Greco is a Java Champion and enterprise architect particularly focused on machine learning, cloud, and mobile/edge computing.  He is an educator, technology manager, frequent writer, and author, as well as visible achievements in strategic technology/business partnerships, enterprise infrastructure, and emerging technologies, particularly for financial systems and large enterprises.

He is currently a senior technology consultant for a very large search company.

Frank is the co-author of JSR #318, Visual Recognition Machine Learning API for Java.  He is a frequent global speaker at major technology trade shows such as JavaOne, QCon, DevNexus, Jfokus, Devoxx, Technology Transfer International, etc.

He is the Chairman of the NYJavaSIG, the largest (and first) Java User Group in North America, and has a deep understanding of developer communities.
0 0
qcon@192-168-1-1: ~/pc-chair