What is an unconference?
An unconference is a participant-driven meeting. Attendees come together, bringing their challenges and relying on the experience and know-how of their peers for solutions. A professional facilitator is also there to help keep the discussion moving forward, but where it goes is up to the participants.
It's a facilitated peer group that avoids the hierarchical aspects of a conventional conference, such as a top-down organization. Only the broad themes are predetermined. Everything else is just space for attendees to sound off ideas together, relate to shared challenges and rewards, and identify new ideas and goals. 
Our unconference sessions have been based on the Open Space Technology and Lean Coffee format since 2006.
Why are we doing unconference sessions?
We have designed QCon for senior software practitioners. That role comes with demanding challenges and complex problems. 
Connecting with your peers in a structured environment allows you to:
Broaden your perspective with the benefit of the experience of others.
Challenge how you've been doing things by breaking out of your bubble.
Learn from peers who have already overcome the challenges you're facing now.
Benchmark your solutions against other teams and organizations.
Get real-world perspectives on challenges that might be too novel or specific to find solutions in books or presentations.
Validate your technical roadmap with real-world research.
Connect with others like you and build relationships that go beyond the event.
---
Speaker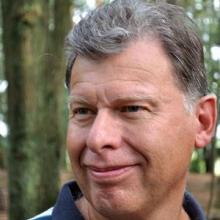 Ben Linders
Independent Consultant in Agile, Lean, Quality and Continuous Improvement
Ben Linders is an Independent Consultant in Agile, Lean, Quality and Continuous Improvement, based in The Netherlands. Author of Getting Value out of Agile Retrospectives, Waardevolle Agile Retrospectives, What Drives Quality, The Agile Self-assessment Game, Problem? What Problem?, and Continuous Improvement. Creator of many Agile Coaching Tools, for example, the Agile Self-assessment Game. As an adviser, coach and trainer he helps organizations by deploying effective software development and management practices.
He focuses on continuous improvement, collaboration and communication, and professional development, to deliver business value to customers. Ben is an active member of networks on Agile, Lean and Quality, and a frequent speaker and writer. He shares his experience in a bilingual blog (Dutch and English) and as an editor for Agile at InfoQ. Follow him on twitter: @BenLinders.
Read more